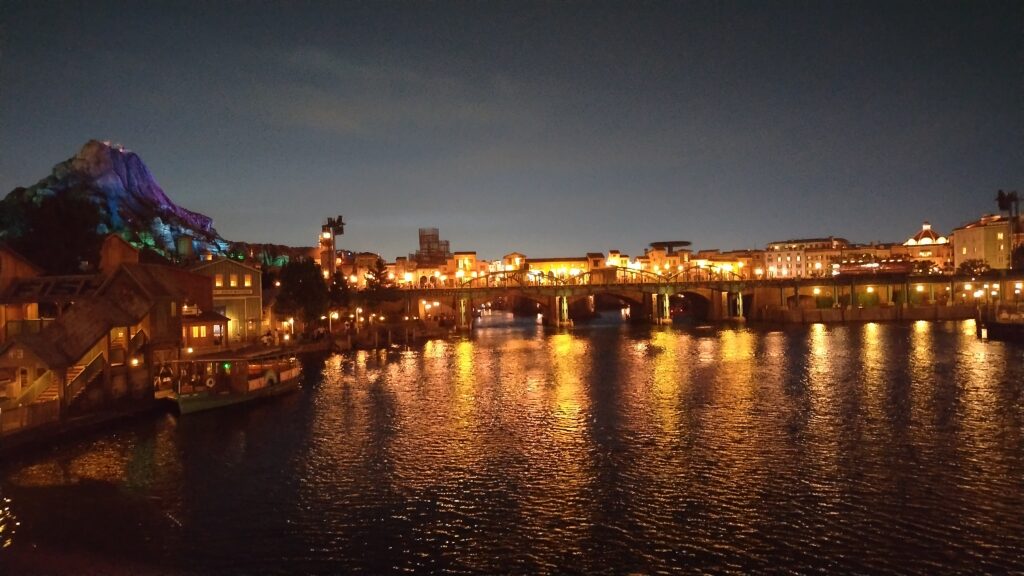 In July, I joined thousands of people who decided the increasingly insane heat of Japan's summers wouldn't stop them from enjoying a Disney theme park.
Two years ago, I made the mistake of visiting Disneyland in the summer, and I'm pretty sure I staggered out of the park hours later in a state of heatstroke. Despite Disney's best efforts to keep everyone visiting cool with mist showers and parades promising to shower you down, going to any theme park when the outdoor temperature is above 30 C is just ludicrous. I walked away from that experience determined never again to go to Disney in the summer.
Then this summer happened. This time, at least, I felt like I was better prepared. I knew the heat would be crippling – that the sun's rays would slowly suck the life out of me the longer I was exposed to them. So I spent weeks preparing.
I bought ice packs that promised to last 5 hours before melting.
I found a soft yet heavily insulated cooler (Disney parks in Japan don't allow hard-cased coolers) and froze the sports drinks I would enjoy before putting them into the cooler.
I caved and bought neck rings I see everyone in Japan wearing this year.
I bought several types of sunscreen, including one that comes in a spray bottle.
I brought my sun umbrella (while they make me feel like a Victorian British heir, they really do help to keep you marginally cooler) and bought wet wipes that promised to cool my skin by about 3 degrees.
I also bought snacks that have salt in them to hopefully help my body absorb liquids.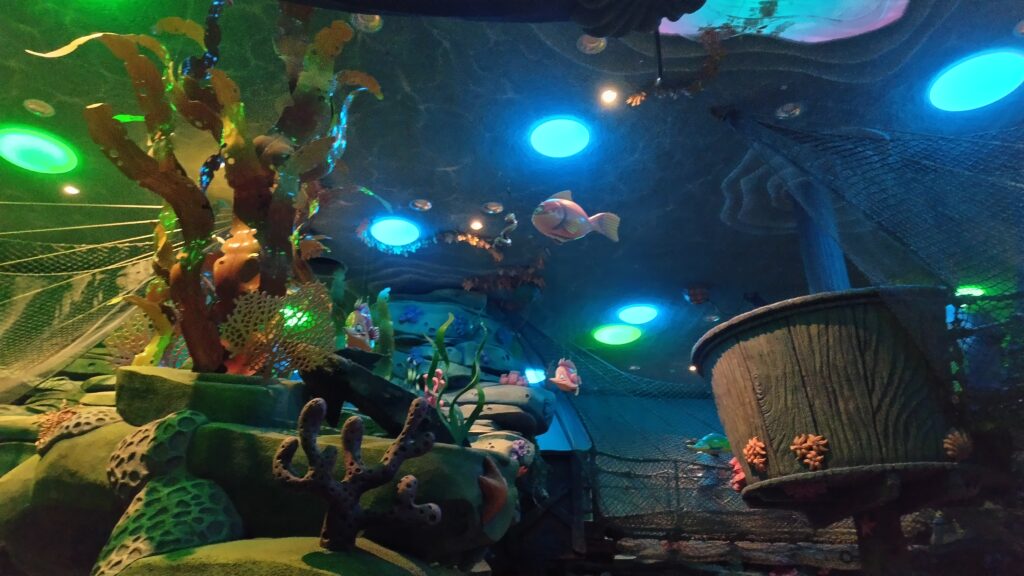 Disney Sea is also blessed with a section of its park being entirely indoors, complete with air conditioning. Called Mermaid Lagoon and based off of The Little Mermaid, it looks like it's meant for little kids to enjoy, but that didn't stop a lot of couples and other adults probably trying to escape the heat from enjoying the kiddie rides there, too. It's a great place to go if it's raining, too cold outside or ridiculously hot out.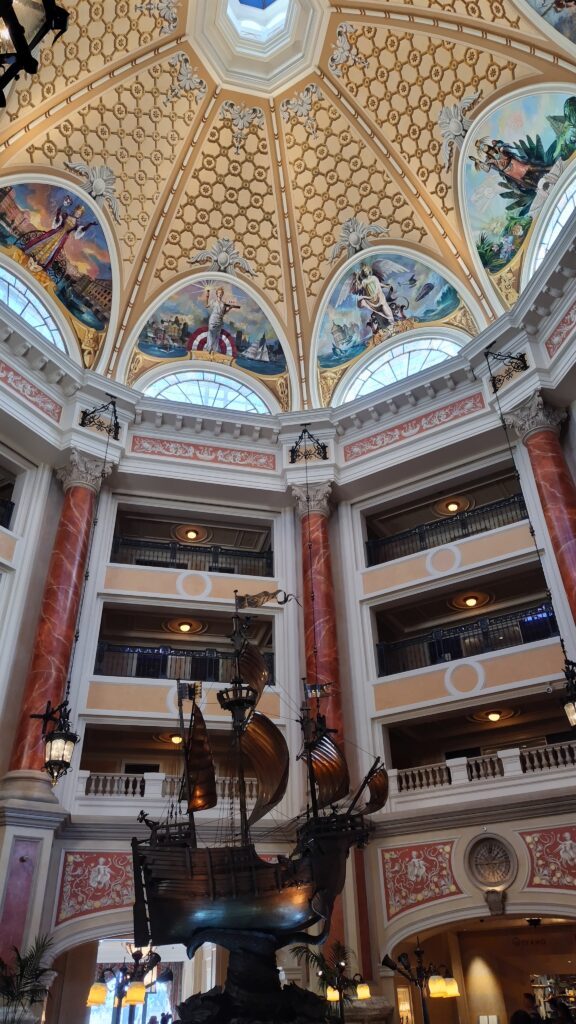 The true game-changer, however, was that this time around, I would be staying at Disney's Miracosta hotel, which is right at the entrance to Disney Sea. It's the only hotel I know of that is actually inside of the park, and it comes with its own special entrance off the lobby (meaning no waiting out in the heat just to get in).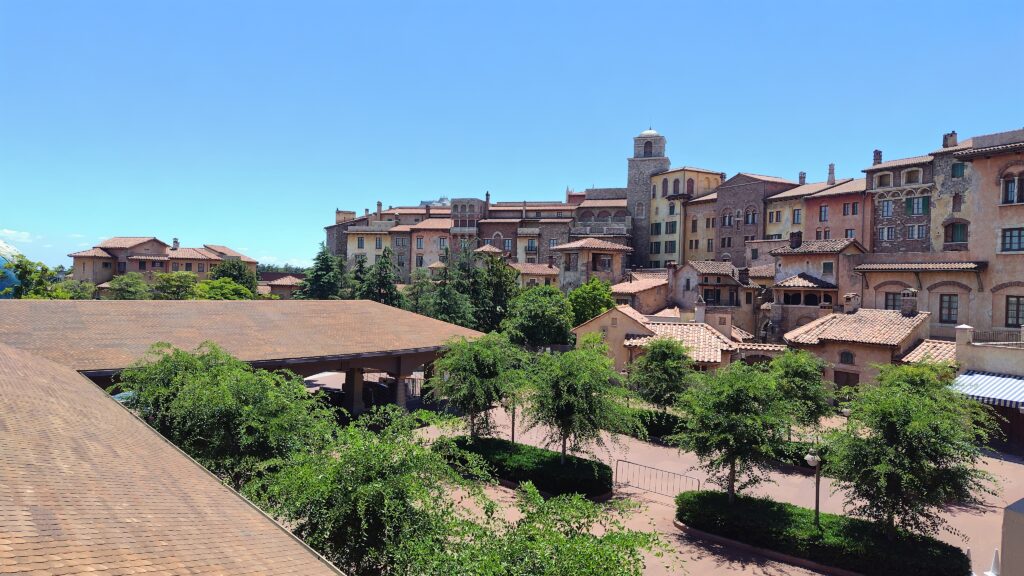 There is nothing like having the energy sapped out of you simply from enjoying the rides and having a place right there where you can go and relax for an hour or two during the day's hottest hours.I loved that I could drop off any stuff I didn't need as the sun was setting so I didn't have to carry it around all day. I loved that I could go shopping in the middle of the day, too, when the shops are the most empty and then just drop that stuff off in my room.
The hotel is ridiculously expensive at at least 80,000 yen (547 USD, the yen is so weak right now!) per night, but what a marvelous help it was to enjoying the park.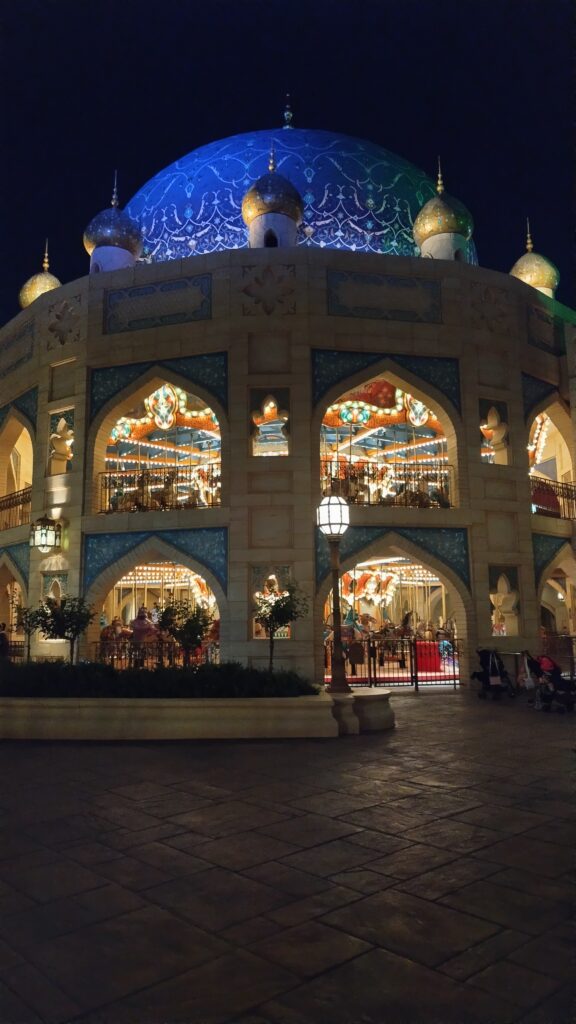 If you don't have the ability or opportunity to stay at Miracosta but still want to visit Disney Sea during the summer, I think the best advice I can give is to greatly lower your expectations for how many rides you think you can achieve in one day. There are way too many lines for rides that leave you out in the open, exposed to the sun for hours on end. My tactic was to only go on rides with either really short wait times or that were indoors (Mermaid Lagoon) until the sun set. That meant fewer hours available to use for riding rides, but it also meant I didn't start showing the same signs of heatstroke I'd endured two years ago.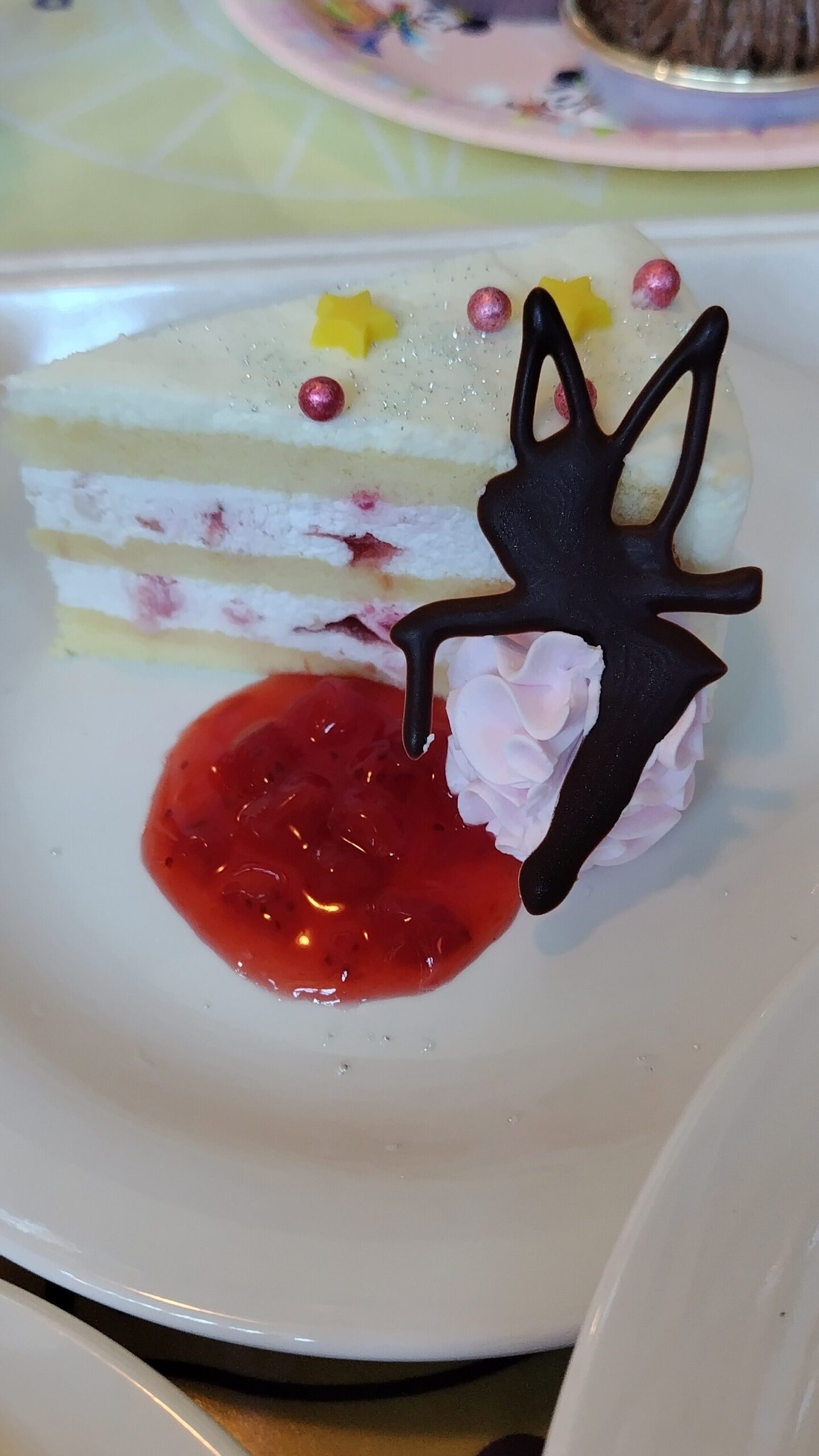 I think it's important to also take lots of breaks even when it's not the summer. Personally, I think you can enjoy the parks a lot more when you slow down and just soak up the atmosphere. There are plenty of restaurants and a couple of cafes where you can just sit and take it all in for an hour or two to recharge. I also love they have a tram, boats, and a variety of vehicles you can ride on – all of which usually don't have bad lines. They're a great chance to just slow down and take a breather.